Why it's important to service your air conditioners
Regular maintenance, servicing and cleaning of your air conditioners is important to ensure they are operating efficiently and prolonging their lifespan. Dirty air conditioners cost more to run, need rep-lacing earlier and can cause health problems.
To guarantee your warranty remains in place a regular maintenance schedule is essential. Please contact us today to book a service.
To the right is an example of why carrying out maintenance on your air conditioning systems is essential.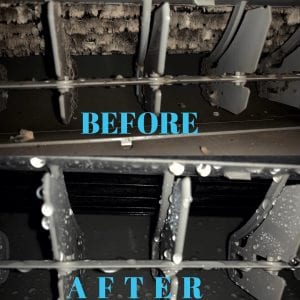 Aircon repair services Katherine
TBM Installations offers aircon repair and service in Katherine and surrounds. The type of repairs and service we offer includes;
Air conditioning service for all makes and models of air conditioners
Cleaning of aircons to increase lifespan
Supply & replacement of conditioner parts