Split Systems
Daikin Split System Air Conditioners are ideal for air conditioning one room or a specific area of a home. Discreet wall mounted and compact floor standing units are all part of the Daikin range.

5 Year Warranty
Daikin's 5-year parts and labour warranty applies to split, multi split and ducted air conditioners purchased and installed in homes across Australia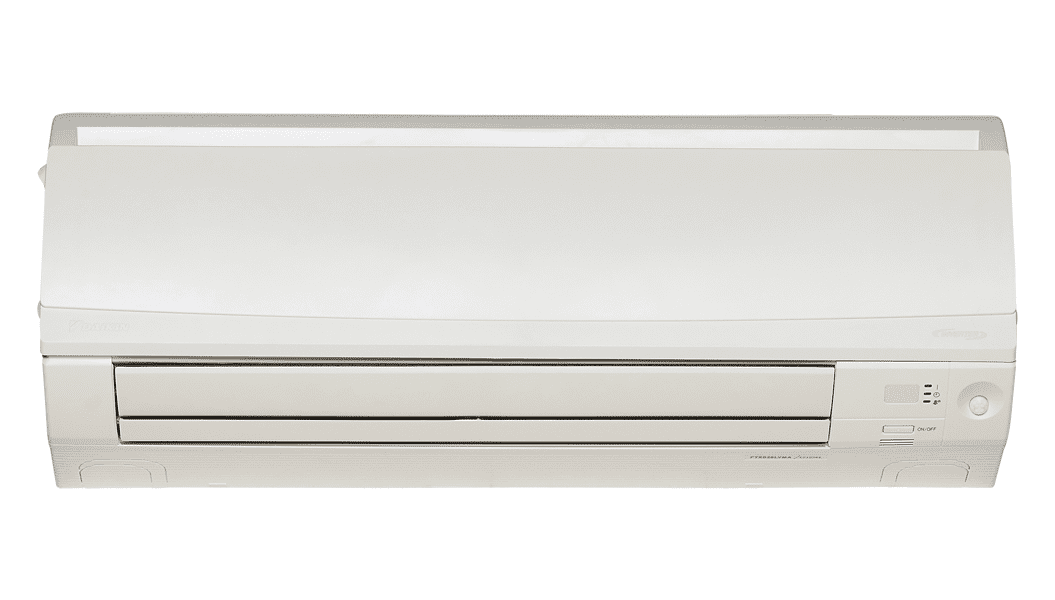 L Series Daikin
With its advanced and innovative technology, Daikin L-Series wall mounted air conditioners have many economical features, and one of the largest ranges available offering reliable and flexible solutions to suit any room.
Wide Angle Louvres
Provides wider airflow coverage for effective cooling and heating.
Auto Fan Speed
An optimal fan speed is automatically selected to suit the set temperature for a more efficient operation.
Standby Power Function
Automatically reduces energy consumption when the system is not in use.
Cora Daikin Air conditioners
Delivered in understated confidence, the Daikin Cora series features whisper quiet operation, industry leading energy efficiency and superior comfort levels without compromising on style.
Able to blend in harmoniously with modern bedrooms and living areas with its smooth contours and flat panel design in a high quality matte white finish, nothing compares to creating that ideal family sanctuary that makes you feel right at home all year round.
Best For:
Heating or cooling of small to large rooms
Those that are conscious of energy usage
Maintaining room ambience
Available in
Reverse Cycle (Heating & Cooling)
Cooling Only
Capacities
Reverse Cycle: 2.0kW, 2.5kW, 3.5kW, 4.6kW, 5.0kW, 6.0kW, 7.1kW, 8.5kW, 9.4kW
Cooling Only: 2.0kW, 2.5kW, 3.5kW, 4.6kW, 5.0kW, 6.0kW, 7.1kW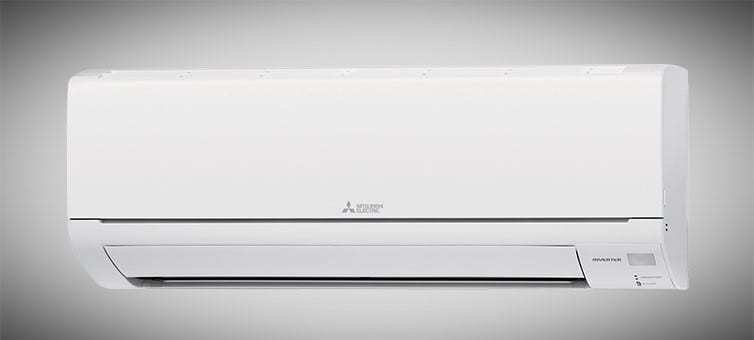 MSY-GN Series Cooling Only - 2.5 kW – 8.0 kW
R32 refrigerant
Ultra quiet mode – operates at an incredible 19 dB(A) in quiet mode (MSY-GN25/35 only)
i-Save mode
Wide & long airflow (models 50-80)
Blue fin condenser
5 year warranty
Wi-Fi Control compatible
Weekly timer function
Models
MSY-GN25VF
MSY-GN35VF
MSY-GN42VF
MSY-GN50VF
MSY-GN60VF
MSY-GN71VF
MSY-GN80VF
Cooling only
The MSY-GN series cooling only air conditioner has the convenient features of the MSZ-GL series but in a cool only version.
Quiet operation
A "Quiet Mode" setting has been added to the fan speed settings, ensuring super quiet operation below 19 dB for model sizes 35 and under. Perfect for the bedroom; it's so quiet you'll check to see if it's on.
i-save Mode
the "i-save" Mode is a simplified setting function that recalls the preferred (preset) temperature at the press of a button on the remote controller. The function ensures the most suitable air conditioning settings are used contribute to reduced power consumption.
Wide airflow
The larger 71/80 models feature a "Wide-vane" mode where you can easily adjust the direction of airflow to reach any corner of the room.
Long airflow
The high-power motor combines with the "Long" mode to push air out further, helping to provide a more even air conditioned experience in the room. (models 71/80)
Blue fin condenser
Anti-corrosion treatment has been applied to the heat exchanger of the outdoor unit. This coating slows the corrosion process of the aluminium fins; this is caused by salt in the air especially in coastal areas. (Corrosion of the heat exchanger will affect efficiency and performance.)
This innovative technology connects your domestic Mitsubishi Electric air conditioners to your smartphone, tablet or online account, giving you the freedom to fully control each unit on-the-go via an Internet connection. Optional additional adapter MAC-568IF-E required per unit.
R32 refrigerant
R32 is a refrigerant with just one-third the global warming potential of R410A, meaning less risk of harm to the environment. R32 enables increased energy efficiency, and is said to be the next generation in refrigerants.